Workaway Program Tips and Info
Updated on January 18th, 2020
Have you heard of Workaway before? If not, the Workaway program is an online platform, aimed at linking volunteers to hosts from all around the world. In particular, this community is great for long-term, budget travellers. As it helps keep the biggest travel expenses to a minimum or potentially zero.
Have you ever been in the position where you have thought about travelling long-term but didn't think you could afford months of accommodation and food costs? Are you a slow traveller who likes to spend more time in one place to really get the feel of it? If you're saying, 'yes that's me!' to either of these or even just want to expand your horizons then the Workaway program is for you.
Read on to find out how you can sign up to Workaway, experience unique opportunities around the world, create a stand out profile and start travelling for free today.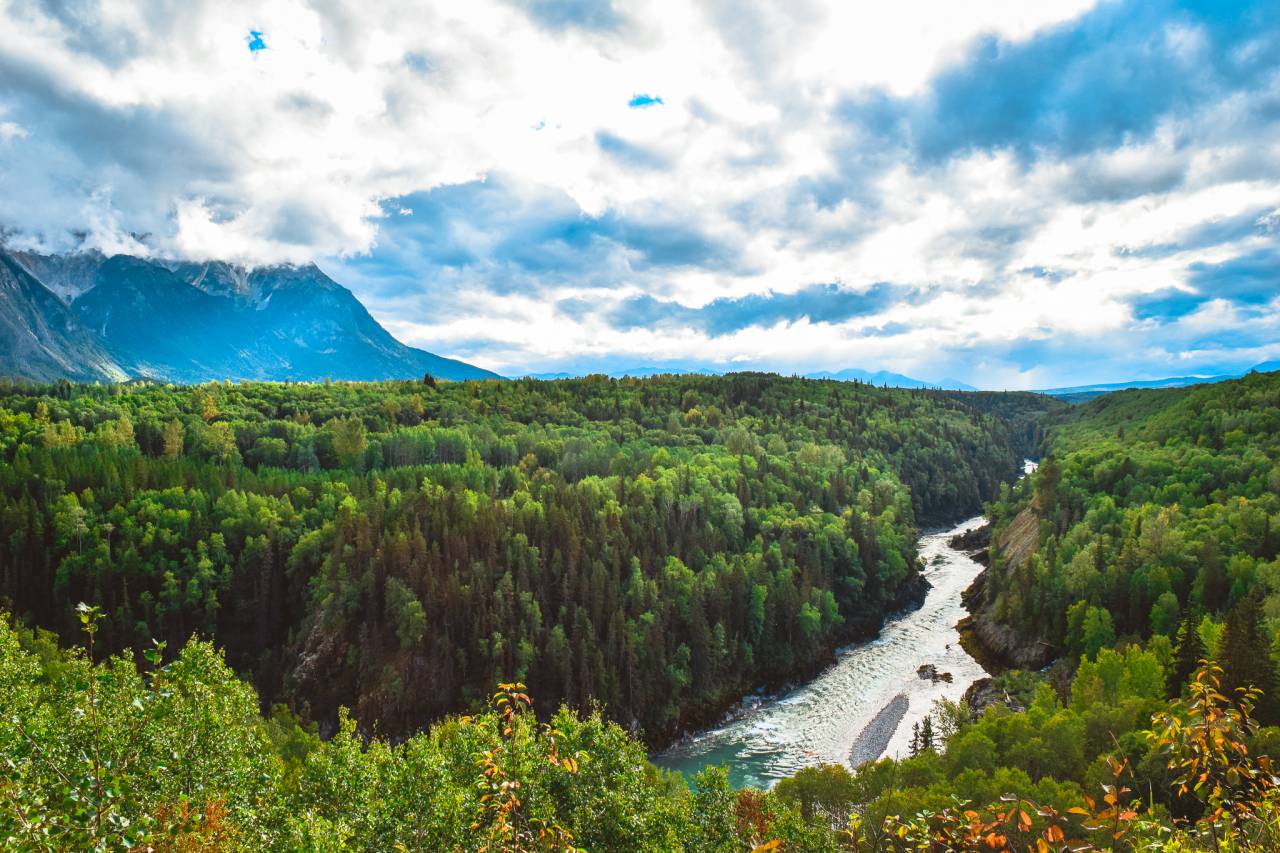 What is Workaway?
Firstly, I am so excited that you are ready to learn more about Workaway. This program has completely changed how I travel and I can't wait for it to do the same for you.
What's the number one thing holding you back from travelling more? If you're saying 'money', then let me now tell you how Workaway changes this. In exchange for a few hours of work a day, you receive FREE accommodation and in some cases food. You work an average of 4 hours a day, 5 days a week.
In fact, there are currently over 36,000 hosts listed on the website, in all corners of the globe. As put by the company itself, it is "The world's leading community for sustainable travel and cultural exchange". This means you can jump from Workaway to Workaway and pay nothing at all for accommodation.
Opportunities it has opened up for me
As already mentioned, Workaway has opened up so many doors for me, made travel affordable and exposed me to things only locals get to experience. Some of the incredible things I have experienced because of Workaway are:
1. Working on ranches in Northern British Columbia
I joined two different families on their private ranches for two weeks each. The families welcomed me into their homes and treated me as part of their family. I helped out when needed and in return was taken on excursions around the area, had free accommodation with my own room and meals prepared for me. I learnt new skills and participated in local cultural events. Some of these included:
Visiting local museums
Taking a day trip to Hyder, Alaska where I saw 12 bears in one day!
Fishing with a chief from a First Nation's community
Learning to can the salmon we caught
Visiting areas which aren't typically set up for tourism
Living on a private lake
Learning about native plants and using them for herbal remedies
Foraging for wild mushrooms
Being invited to friends of the family's for bbq's, parties and into their homes.
Learning to live in an off-grid environment
While it sounds like I must have spent months here, I was only at each for two weeks.
2. Volunteering at a hostel in Prince Rupert, British Columbia
Note: This program was found on HelpX. More info below.
From the ranches above I decided to move on to something different and went to work in a hostel located on the Canadian west coast. At the hostel, I worked for a maximum of three hours per day and was given free board in a dorm room.
I didn't necessarily learn new skills in this Workaway as the work was mostly housekeeping, working reception and gardening which I had done prior. However, I had plenty of time to explore the local area. If you do not know Prince Rupert, it is a hidden gem of Canada and I urge you to check it out. Most people pass through here either joining or departing a ferry from the inside passage and unfortunately miss out on so much.
3. Helping at a ski resort in Slovakia
Currently, as I write this I am finishing up an incredible three months of volunteering at Jasna Ski Resort in Slovakia. At this Workaway my duty was to help out at the children's ski school and give a hand to the instructors. I worked 4 hours a day 5 days a week, preparing tea for the kids, keeping the kid's room clean and stocked and wearing a mascot outfit during the arrival time.
In exchange for this help, I was given free accommodation, three cooked meals a day, a local bus pass, free ski rentals and a free lift pass. I lived in a hotel with 30 other volunteers from all over the world. This is definitely one of the larger companies to be part of the program.
What Workaway opportunities are there
The above positions are only a few of the many possibilities available to those who sign up to Workaway. Ultimately, these positions can be absolutely anything at all and range from farm stays, childcare, home maintenance, building projects, hostel help, permaculture, cultural exchanges and many more. The reason for this is anyone can sign up to be a host, which means any type of work they have in mind can be listed.
Have a look at these 10 best Workaway opportunities around the world.
Should you join the Workaway program?
Do the above opportunities and experiences sound like a great time to you? Are you excited about the possibility of learning new skills and immersing yourself in a new country? Do you want to have conversations with locals and share traditions from your home? If you do then Workaway is definitely for you.
If however, you are just looking for a free way to travel the world and think you can come and go as you please, think again. Workaway is about cultural immersion. You are expected to be an active participant in someone's home or community. You need to put in a few hours of work per day and it's not always easy.
The cost to join Workaway
The great thing about Workaway is you are able to view hosts without having to pay. If you are still on the fence about whether you want to join, you can browse until you feel ready. Only when you want to contact a host, do you need to pay to sign up.
The cost for a single person is €36 for a year and for a couple it is €48. While this does sound a little bit pricey. Think how much money this will save you in the long run! Also, if you are a couple and think you can get away with paying for a single person, I have some bad news – it doesn't work. Speaking from personal experience, my account got blocked until I paid for the couple's account.
How to join Workaway
Click the signup link above and register for an account. You will then be prompted to add a few personal details and a photo. After this, you need to set up your profile.
Tips for creating a standout profile
The fun Workaway hosts receive hundreds if not thousands of requests a year. If you want to be successful and stand a chance of getting some of the more popular Workaways then it is essential you create a great profile and send an engaging first message (more on that later).
Fill out your profile completely and honestly
Add a few different photos and make sure a couple of them are close enough that hosts can see your smiling face
Add what you like about Workaway and why you are on the site
Go into detail about your hobbies and interests and what sets you apart from other people
List your skill sets and your enthusiasm to learn and work hard
How to search for hosts
Once you have set up your profile you will be able to contact hosts. The site is easy to navigate and allows you to search for hosts by location or keywords.
On the top right navigation bar, you will find 'host list'. From here you can narrow your search to the location you are travelling or if you would rather find a Workaway based on the type of job. Open more search options underneath the main search interface. This will allow you to click the type of work you are looking to help out with or by your availability.
Write a stand-out message to hosts
Great, so you have found a few hosts that have spiked your interest. It's important to realise they could be getting multiple enquiries at any one time. With this in mind, you need to send them a message stating why you will be the best person to volunteer with them.
What to include when messaging a Workaway host
Finally, when emailing hosts that are super popular you need to make sure your message stands out. So let's get you an incredible template so there's not a single host out there who will be able to deny you. On top of this persistence is key, if you haven't heard back from a host in a couple of weeks, follow up on it and send them another message.
Firstly, see if you can find the hosts name in their profile so you can personalise the message. I like to look for this in the feedback section.
Start the message by saying hello and using their name if you could find it. This instantly puts you above someone who hasn't made the effort to find out who they are writing to.
Secondly, include something from their profile about why it stood out to you. This shows you have read their profile completely and aren't sending a generic copy and paste message to lots of hosts. For example, "I love that you have horses, I have three back home as well."
Thirdly, tell the host about yourself and why you would be a good fit. Think of this section as an informal job cover letter.
Finally, add a few characteristics like being a quick learner, always smiling or good with kids (obviously only if it fits with the position).
If you have exact dates mention this. Although to maximise your chances of scoring the Workaway try and be a bit flexible.
Finally, finish off with confidence and that you are looking forward to hearing from them.
To summarise, Workaway has completely changed how I travel, I am able to slow down and experience more of one part of a country than I ever could before.
If you want the exact template I use when messaging hosts you can download that here.
Websites like Workaway
There are a few other websites that work in the same way as the Workaway program and a few reasons you may choose one over another. One major reason would be that more hosts are signed up to another work exchange program in the location you are travelling. Another is the support offered by the platform – Worldpackers is great for this and also verifies all of their hosts.
Worldpackers is coming up as a huge contender to Workaway and has a lot of massive advantages towards it. You can read my Worldpackers review here. I have also teamed up with the crew to give you guys a discount on your annual membership. Use CURIOUSLYERIN at checkout or click this link.
Another program I have used in the past is HelpX. Helpx had a lot more opportunities for me when I was in Northern British Columbia. However, I didn't think their interface was very user-friendly.
Like this post? Pin it!
I would really appreciate this post to be shared. It will help with the growth of my blog and give value to your friends and followers. This will only take a few seconds of your time. In fact, the buttons are just to the left.
Some suggestions of where to share are:
– Pin it: I even made some pretty pins 🙂
– Share it through Facebook
– Tweet it
Thank you for your support.